Tundra Beard Oil
Tundra Beard Oil is backordered and will ship as soon as it is back in stock.
---
Couldn't load pickup availability
Same Day Shipping and Return Policies

Same Day Shipping Policy:

At Mountaineer Brand, we strive to offer Same Day Shipping to ensure our customers receive their orders promptly. While we aim for this service consistently, there are occasions, particularly during peak seasons and holidays, when meeting this commitment might not be feasible. Generally, orders are processed and shipped on the same day they are placed, except during high-demand periods.

Orders with expedited shipping, beyond our standard shipping options, will be prioritized to ensure faster processing and dispatch. Please note that during busier times, including holidays, this policy may be subject to exceptions due to the increased volume of orders.

We remain dedicated to providing efficient shipping services and will do our utmost to meet our Same Day Shipping commitment whenever possible. Your satisfaction is important to us, and we appreciate your understanding during periods when order processing may take slightly longer than usual.

No Questions Asked Return Policy:

At Mountaineer Brand, we take customer service very seriously. It's a simple policy. If you don't like your Mountaineer Brand product for ANY reason, we'll either do an exchange or we'll refund your money. No questions asked! We also replace items that are defective or damaged. If you need to exchange for the same item, contact Mountaineer Brand customer service. We'll get you fixed up right away. No questions asked!

Return Shipping Address:

54 GM Access Road Suite R, Martinsburg, WV 25403
Revitalize your beard! Enriched with nourishing all natural ingredients, this oil hydrates and softens your facial skin and hair, promoting a healthy, lustrous look. Tame the ruggedness and experience the power of nature for a well-groomed and confident beard. Elevate your grooming game with our Beard Oil today. Mountaineer Brand - Mountaineer Makes the Man

SIZE: 1 oz Glass Bottle With Dropper
Apply a few drops of Mountaineer Brand Beard Oil to your palms. Massage it thoroughly into the skin under your beard and distribute any leftover oil through your beard hairs. Style as desired. Use daily for best results. Enjoy a healthier, softer, and more manageable beard.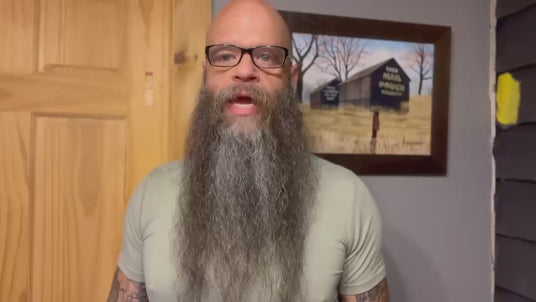 Discover the Product: Insights from Mountaineer Brand's Founder, Eric Young
Join Mountaineer Brand's founder, Eric Young, as he unveils the secrets behind this product. Discover why Eric's commitment to affordability and harnessing the power of natural ingredients sets Mountaineer Brand apart.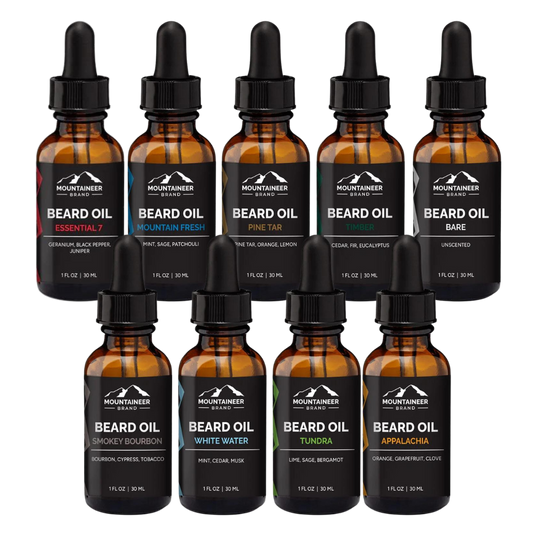 Key Beard oil benefits
Nourishes the Skin: Provides essential nutrients to the skin underneath the beard, preventing dryness and irritation.
Promotes Beard Growth: Creates a favorable environment for beard growth by keeping the skin healthy and stimulating blood flow to hair follicles.
Prevents Beardruff: Eliminates flakiness and dandruff-like conditions in the beard area by moisturizing the skin.
Soothes Itchiness and Irritation: Relieves beard itch and reduces irritation, especially during the early stages of beard growth.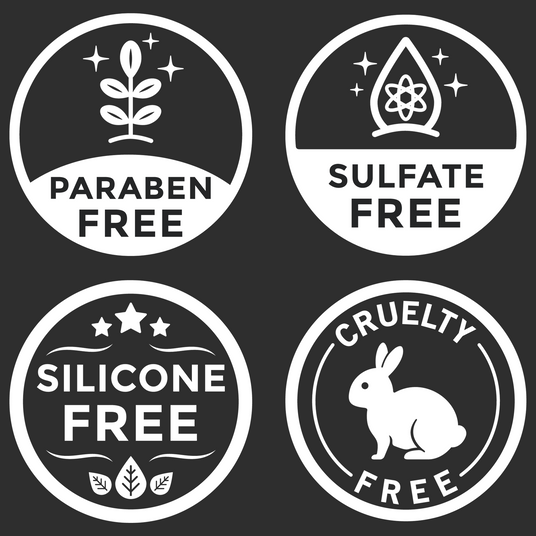 Natural ingredients and nature inspired scents for all skin types
Unleash your rugged charm with our All Natural Ingredients. Embrace the power of nature's grooming prowess as you tame your beard and care for your body. Crafted with potent botanical extracts and plant-based oils and butters, our products will nourish your skin and beard like never before. No chemicals, just pure strength and confidence in every use. Level up your grooming game with the essence of nature.