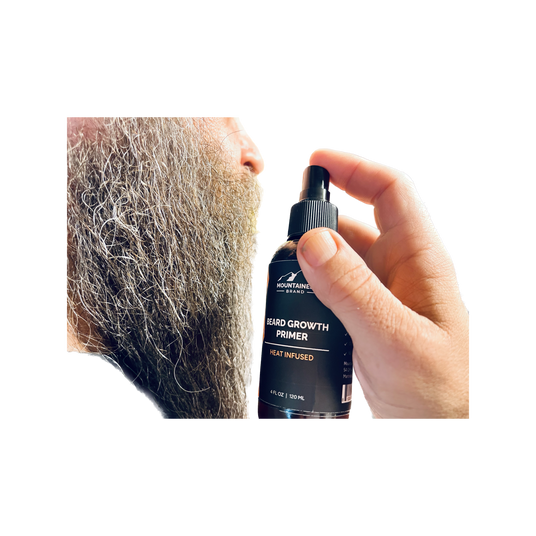 step # 1 - prime
Spray onto the skin under the beard. Use your fingers to distribute the product making sure to cover all of the skin under your beard. Do not rinse. Use daily or as often as desired. Follow this step with our Titanium Beard Growth Roller.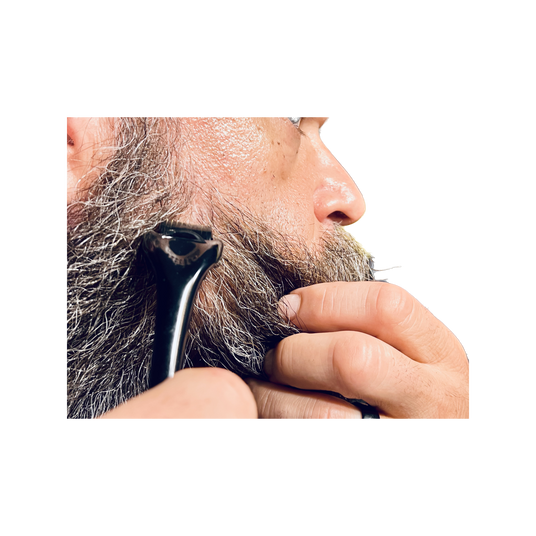 step # 2 - roll
Disinfect your Beard Growth Roller with the Sanitizing Spray included with your kit before use. With light pressure, roll the roller head on the skin under your beard 10 times vertically and 10 times horizontally.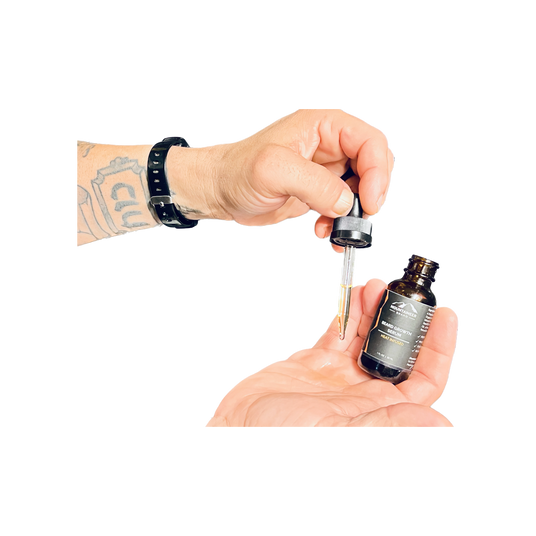 step # 3 - nourish
Apply a few drops of Mountaineer Brand Beard Growth Serum to your palms. Massage it thoroughly into the skin under your beard and distribute any leftover oil through your beard hairs. Follow with our Beard Growth Balm.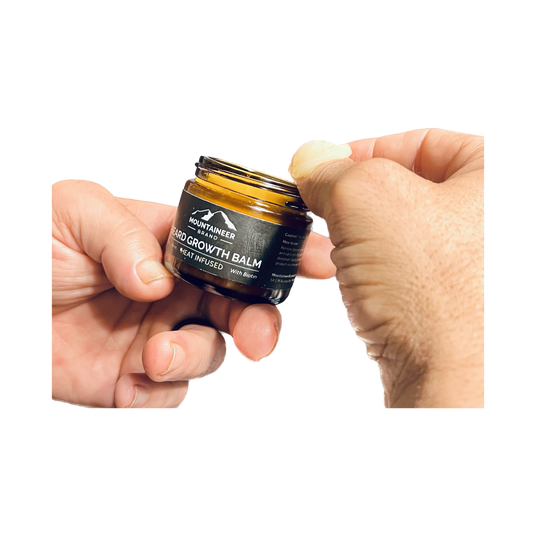 Step # 4 - seal & Style
Scrape a small amount with your fingertip. Rub it between your hands to warm and soften. Apply evenly through your beard and style as desired.