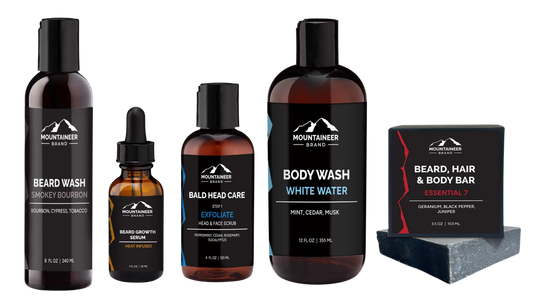 Save 15% on every subscription order.
HOW TO SUBSCRIBE & SAVE
Step 1: Begin by selecting a product category from the options below. You can choose from Beard Care, Beard Growth, Bald Head Care, and Body/Shave Care.
Step 2: Explore the available products within your chosen collection.
Step 3: Once you've found the products you love, simply select the ones you want to subscribe to.
Step 4: Opt for the Subscribe & Save option for each selected product.
Step 5: Choose your preferred delivery frequency – whether it's every 30, 60, or 90 days.
Step 6: Finally, complete your checkout, and then sit back and enjoy the savings as your chosen products are automatically delivered to your doorstep.
Frequently Asked Questions
What is Subscribe and Save?

Subscribe and Save is a convenient service that allows you to schedule automatic deliveries of your favorite products at regular intervals.
Simply select the products you want to subscribe to, choose your delivery interval (e.g., 30, 60, or 90 days), and we'll handle the rest. Your products will be shipped automatically.
Can I customize my subscription?

Yes, you have the flexibility to adjust your subscription at any time. You can change delivery dates, add or remove products, or even cancel your subscription with ease.
Is there a discount for subscribing?

Yes, subscribers enjoy 15% off every order with a subscription.